3 Unmissable Cairns Events This September 2019 | Coral Towers Cairns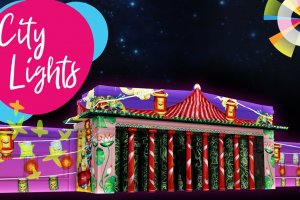 3 Unmissable Cairns Events to Kickstart Spring 2019!

There isn't a better location to start spring this 2019 than Cairns in Tropical North Queensland, where you can soak up the warmer season alongside a number of unmissable Cairns events set to arrive in September!

Make sure you're ready for everything to come with our Cairns holiday apartments at Coral Towers, where we offer an unbeatable location in the heart of Cairns next to famous Cairns Esplanade and the Great Barrier Reef.

With our choice of bright and spacious 1 and 2 Bedroom Apartments, Cairns awaits in the palm of your hand, including a lineup of upcoming Cairns events such as Carnival on Collins 2019 and Cairns Amateurs Festival - the perfect excuse to head to Cairns this spring 2019.

Have a read on what's coming to Cairns this September then make sure to book directly with us at Coral Towers Holiday Apartments, where we offer the best rates for our affordable Cairns accommodation.
Carnival on Collins - Cairns Festival 2019
The annual Cairns Festival brings Cairns to life with a vibrant 10-day cultural celebration starting August 23. It's the most exciting event on the Cairns calendar, and it goes out with a bang each year with Carnival on Collins.

Held on Father's Day, Carnival on Collins is a free festival in the streets for the whole family, offering live music and cultural performances in the Cairns Botanic Gardens as well as roving street entertainers and over 250 market stalls in the surrounding areas next to Tanks Arts Centre.

Packed with plenty to see and do, this closing Cairns Festival celebration is one of the best times to visit Cairns, with something all ages can enjoy and a spectacular festive atmosphere that only comes once a year!

This 2019, Carnival on Collins will welcome brand new performers to its main stage, including Drum Infinity Mugendai, Cycas Circus and Jazz Troppo. Catch many more performances in the streets, join in exciting workshops and wander around an array of market stalls offering hot food, arts and crafts and more.

Carnival on Collins is a festive start to spring and the perfect celebration on Father's Day! Don't miss it on Sunday, September 1.
Cairns Amateurs Festival 2019
Just two weeks after Carnival on Collins, head to Cannon Park Racecourse for Cairns Amateurs Festival 2019 - an action-packed weekend of gourmet food, fashion and back-to-back horse racing!

Bring friends along for this two-day horse racing festival, which has been an annual staple event in Cairns since 1959. Celebrating its monumental 60th event this September, Cairns Amateurs Festival 2019 is all set to be a blast for racegoers and punters all over Australia, offering an irresistible selection of race-day packages with gourmet food, drinks and sideline seats next to all of the action.

Cairns Amateurs Festival returns on Friday, September 13 and Saturday, September 14.
Jimmy Barnes Live in Munro Martin Parklands
Set to fill the Munro Martin Parklands for one unforgettable evening, Jimmy Barnes returns to Cairns this September with his brand new 2019 headline tour, Shutting Down Your Town.

This upcoming open-air concert is not to be missed for fans of Jimmy Barnes: the iconic frontman of Cold Chisel who is celebrated as one of Australia's all-time bestselling music artists. Armed with his arsenal of chart-topping hits, including brand new songs from his May-released 2019 album, My Criminal Record, Jimmy Barnes is sure to deliver an explosive performance complemented by the backdrop of one of the most scenic locations in the Cairns CBD.

Catch Jimmy Barnes perform live in Cairns on his sought-after new tour, Shutting Down Your Town, at the Munro Martin Parklands on Saturday, September 21.
Relax in Central Cairns with Our Cairns Accommodation
Surround yourself in all the unmissable events coming to Cairns this September with our central Cairns accommodation apartments at Coral Towers!

Ideal for couples and families, our modern 1 and 2 Bedroom Apartments offer luxury comfort in the heart of Cairns, placing you next to Cairns Esplanade with fantastic onsite guest facilities to make the most of during your Cairns holiday.

Our holiday apartments are fully self-contained, featuring spacious living and dining areas, full kitchen facilities and large private balconies facing the ocean. Enjoy in-room laundry facilities and cable TV, alongside comfortable Queen beds and convenient WiFi access.

If you're looking to get the best out of your stay in Cairns, we offer recently refurbished Deluxe 2 Bedroom Apartments, as well as luxury Penthouse accommodation with unmatched views over the ocean.
All the Best Things to Do in Cairns This Spring
Cairns comes to life each spring as the warmer temperatures take over, making it the perfect time to explore everything wonderful about Cairns, including its beaches, world-class waterfront restaurants and the Great Barrier Reef!

Jump on a Great Barrier Reef tour near our central location, where you can uncover spectacular snorkelling and diving sites such as Green Island and Arlington Reef. Cairns also doesn't disappoint with its stretch of beaches just north of the Cairns CBD, all offering powdery white sand and crystal-clear ocean for swimming and basking in the sun this spring.

In a short walk from our Cairns apartments, explore Cairns Esplanade and its choice of waterfront cafés and restaurants, then locate Cairns Esplanade Lagoon for a scenic swim next to the ocean! After each busy day you spend in Cairns, enjoy the best ways to relax with our excellent onsite facilities, which include an outdoor swimming pool and heated spa.
Enjoy Our Exclusive Rates - Book Directly Today
Guarantee the best location for Carnival on Collins, Cairns Amateurs Festival and more this September with our self-contained accommodation Cairns Esplanade apartments. For both couples and families, our holiday apartments put the best of Cairns in the palm of your hand - the perfect start to your spring this 2019!

Save on your stay by booking directly with us - just visit Coral Towers Cairns.