3 Ways to Celebrate Christmas in Cairns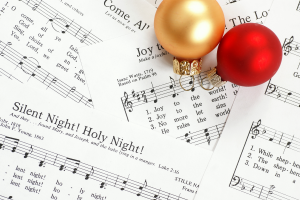 Cairns Christmas Fun in 2023
Give yourself and your family the gift of a spectacular getaway in beautiful Cairns. Nestled between the Great Barrier Reef and the Wet Tropics, two of nature's wonders, this vibrant city invites you to savor its carefree outdoor lifestyle, especially during the festive season.
Coral Towers, situated on Cairns Esplanade and a mere five minutes from the Cairns Lagoon Pool, is thrilled to be your home base and gateway to a fantastic array of events and attractions.
Here are three delightful ways to embrace the holiday spirit in Cairns and make the most of your stay at our Cairns Holiday Apartments.
1. Watch Carols in the Park
If you arrive early for Christmas, catch the enchanting Carols in the Park with a live stage show returning to Munro Martin Parklands in 2023. This year's theme, "Baubles and Bows," promises a dazzling lineup of local artists.
The event is scheduled for December 17, starting at 4 pm. The main concert runs from 6:30 to 8:30 pm, accompanied by food trucks, roving acts, and a fashion display kicking off at 6 pm. Attend this free event at Munro Martin Parklands, and be sure to bring chairs and blankets for your family's comfort as you enjoy the live stage performance.
2. Play with the Family at Cairns Kart Hire
Experience the thrill of go-karting, delve into the best indoor laser tag arena, or challenge yourselves with escape room games—all under one roof at Cairns Kart Hire. Their 450-meter outdoor circuit is Australia's most exhilarating and demanding kart track, open to individuals aged 12 and above and at least 150 centimeters tall.
Additionally, Cairns Kart Hire offers three escape rooms for groups of two to six people (children under 14 must be accompanied by an adult). Cap off the excitement with a live-action laser game in an air-conditioned arena featuring ramps, bridges, tunnels, and a fluorescent-painted room with an LED light show, fog, and pulsating music for an electrifying combat experience.
3. Enjoy a Christmas Day Lunch Cruise
Celebrate Christmas in the Cairns summer with a leisurely Christmas Day Lunch Cruise aboard the Spirit of Cairns. Departing from A Finger, Cairns Marlin Marina, this 11:30 am to 2:00 pm cruise offers a scenic journey along Trinity Inlet and the Cairns waterfront precinct.
Raise a toast with a welcome wine, beer, or non-alcoholic beverage as you enjoy the tranquil waters. Indulge in a sumptuous Christmas buffet lunch featuring fresh seafood, honey-glazed turkey, and chocolate-covered gingerbread cookies. The cruise includes a standard beverage package with beer, wine, and soft drink options for the duration.
Book your stay
Our Coral Towers Holiday Apartments are strategically located near these attractions and various activities, allowing you the freedom to craft your ideal holiday experience. Revel in our accommodation, amenities, and accessibility, making your moments with us truly memorable. Plan your trip and secure your Holiday Apartments in Cairns now for a hassle-free and joyful Christmas celebration!