4 Exciting Events in Cairns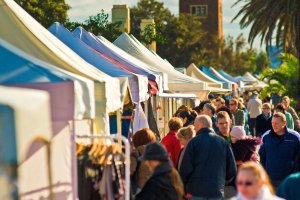 1. CAIRNS TO KARUMBA
The 27th of June – 3rd of July 2015 is your last chance to take part in the Cairns to Karumba cycling event. Cheer on your favourite riders as they cross the finish line or hop on a bike and join in the fun. Riders of all ages are welcome. Don't forget your helmet!
2. BRAMWELL CUP BUSH CARNIVAL
Horse races, barbeques, food stalls, markets, games, spoon races and fashion on the field await everyone! Head to Bramwell Cup Bush Carnival for a family event that's more country than corks on a hat. Bramwell certainly has it all and much, much more! There's never a dull moment here so mark your calendars and keep the date free. Don't mis the Bramwell cup on 3-5 July 2015
3. ESPLANADE MARKET
The winter season has come but that doesn't mean you can't still eat fresh and healthy foods. Head to Esplanade Market for a selection of fresh farm produce and local handmade crafts and clothing. Stick around for lunch or head down early for breakfast and make a day of it every Saturday in July! Don't miss the Esplanade Market on 4- 25 July 2015.
4. PBR 2015 CAIRNS INVITATIONAL
Bull riding is one of the most challenging sports but some are brave enough to attempt it. Professional Bull Riders will flock to Cairns to participate in the annual competition in an attempt to hold onto their beast longer than the other riders. The event is a great family day out with seating and clear views from all around. PBR 2015 starts on 4 July 2015.
Book our Cairns Apartment Accommodation now at http://coraltowers.etourism.net.au
Image Source : St Kilda Esplanade Market