A Guide to the 2023 Cairns Airport Adventure Festival, Cairns Fashion Week and More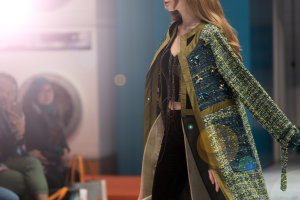 Do you intend to attend the Cairns Airport Adventure Festival and the inaugural Cairns Fashion Week in 2023? Then start planning your trip immediately because Cairns is jam-packed with these exciting activities and more.

This guide includes Cairns Airport Adventure Festival, Cairns Fashion Week, and other events.
Cairns Airport Adventure Festival
JUNE 15 - 18
Cairns Esplanade Cairns

The Cairns Airport Adventure Festival, an exciting and athletic festival held annually in June, is set in one of the world's most iconic tropical locales. There is something for everyone at the Cairns Airport Adventure Festival, featuring IRONMAN 70.3 Cairns, Quicksilver Reef Swim - Green Island, Bright Night Run, and IRONKIDS Cairns Triathalon!

The Cairns Airport Adventure Festival culminates with the IRONMAN Asia-Pacific Championship Cairns, which takes place against the breathtaking background of Cairns at the entry to the World Heritage-listed Great Barrier Reef. The IRONMAN Championship is a gruelling triathlon with a 3.8km swim and a 180km cycle leg through one of Australia's most stunning coastal roads. The full-distance triathlon culminates with a 42.2km run along the beautiful Cairns Esplanade before finishing in the centre of Cairns.
Cairns Fashion Week
JUNE 20 - 24
Tanks Arts Centre

Set against the stunning background of the Great Barrier Reef, this tropical paradise will host Cairns Fashion Week, the region's largest-scale fashion showcase. The first Cairns Fashion Week will be from June 20 to June 25!

The region will include the best in local, national, and worldwide fashion talent at the historic Tanks Arts Centre and Crystalbrook Collection hotels - Riley and Flynn. Over five sartorial days, public and professional attendees can discover new products and develop trends. CFW promises to be a visual and sensory overload, with breathtaking exhibits at every step.
Cairns to Karumba Bike Ride
JUNE 24 - JULY 30
Various Locations in Cairns

If you can ride 20 kilometres, you can complete this bucket list ride! C2K is appropriate for cyclists of all skill levels, whether on a road or mountain bike.

Every year in June/July, 250+ riders, volunteers, and support crews travel along the famed Savannah Way's unique and historic outback villages, raising funds to ensure bush youngsters have a fair chance. The kids line the path and greet each other with cheers, banners, and flags.
Cairns Indigenous Art Fair
JULY 13 - 16
Cairns Convention Centre

The Cairns Indigenous Art Fair (CIAF), which returns bigger and brighter than ever in 2023 and attracts over 40,000 visitors, celebrates the variety of Tropical North Queensland's Indigenous culture at the Cairns Convention Centre.

CIAF is a unique week-long event that celebrates, encourages, and deepens the depth of Queensland's Aboriginal and Torres Strait Islander arts and culture. Also, CIAF is unique in the Australian arts environment, the only event to present a diverse range of Queensland Aboriginal and Torres Strait Islander arts.
7 Cairns Marathon Festival
July 15 -16
Cairns

For all running and lifestyle event aficionados, the Cairns Marathon Festival is a must-see destination event in Australia. The Marathon, Half Marathon, 10km, 5km, and 2km are among the event distances. Every road race will feature the best of what Cairns has to offer.

There will be an event hub, a swarm of activities where running clubs, corporate teams, and sponsors can congregate. On-course and post-race entertainment in Fogarty Park is essential to the entire event experience.

Stay with us at Coral Towers to ensure you can attend all the desired events while relaxing during your trip to Cairns.

The Cairns Holiday Apartments are a 25-minute walk or 5-minute drive from the core of Cairns and provide easy access to a superb assortment of reef snorkelling, sailing, and diving tours and attractions. It is located on Cairns Esplanade and is 5 minutes from the Cairns lagoon pool. Enjoy affordable holiday apartments in Cairns for the entire family.

Please make a reservation with us today!