All the Exciting Ways to Spend Valentine's Day at Coral Towers Cairns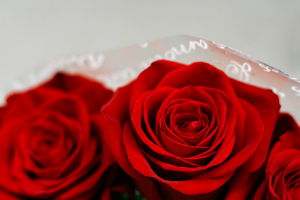 There are countless ways to celebrate Valentine's Day over a memorable, romance-filled getaway in our Cairns accommodation apartments. Cairns offers pristine white beaches, bustling shopping centres and a prime location to explore the Great Barrier Reef, providing both adventure and romance to couples this February. On top of that, there'll be a number of exciting shows coming to Cairns' leading venues, which are all reachable within moments from Coral Towers Cairns.

For a special Valentine's Day gift this 2019, book our affordable Cairns apartments and start looking forward to a holiday to remember next to the one you love. With our unbeatable location on Cairns Esplanade, here are just some of the incredible ways you can find both romance and excitement during your visit in February.
Catch One of These February Shows Near Our Cairns Apartments
Taking place on Valentine's Day, Date With a Difference is an evening out for two at the Cairns Dinner Theatre featuring a fantastic program of comedy, cabaret and live music. Tuck into a three-course meal as you enjoy the show, and don't miss the auction which will be offering massages, meals and a must-have helicopter ride for unbelievable prices.

On February 15 and 16, Elvis Presley sensation Brody Finlay brings "Elvis - The Early Years" to the Cairns Dinner Theatre, and it's a must-see show for couples with a love for The King. It's '50s Elvis in full throttle, where you'll be in awe at Brody Finlay's authentic renditions of "Can't Help Falling in Love with You", "Love Me Tender", "Suspicious Minds" and the rest.

At the Cairns Performing Arts Centre on February 22, Nashville Live stops in Cairns for the first time ever, bringing with it all the best artists to ever step foot out of Nashville. This full-blown Nashville experience sees a mixture of talented performers sing the songs of Johnny Cash, Dolly Parton, Shania Twain and more, and they're guaranteed to leave you cheering for the encore.
Head to the Beach Within a Short Ride
Just a little way north from the Cairns CBD are Cairns' world-famous beaches. Whether you're looking to spend a few days beach-hopping or just a single day amongst the beautiful tropical scenery of Far North Queensland, Cairns' beaches offer a fantastic way to relax and bask in the summer heat this February.

From Machans Beach to Palm Cove, there are a number of scenic beaches to explore and enjoy - each with their own idyllic scenery and atmosphere. Popular locations include Yorkeys Knob, Holloways Beach, and Trinity Beach - all of which provide ideal spots to picnic, work up a tan and paddle board. Amongst the many beaches in Cairns, Palm Cove is a tourist favourite, where you won't disappointed with its pristine white sand that lies adjacent to tropical trees and sparkling, clear ocean.
Treat Each Other at the Many Shopping Centres Near Coral Towers
Valentine's Day isn't complete without gifts and a romantic meal, and you'll find both with ease at Cairns' world-class shopping centres.

Have a meal by the waterfront at The Pier Shopping Centre, browse over 180 high-end stores at Cairns Central, find hundreds of discounted duty-free items at DFS Galleria, and get your hands on must-have outlet fashion at DFO - all within walking distance from Coral Towers Cairns.
Witness a View to Remember on the Skyrail Rainforest Cableway
Have the perfect date while discovering Far North Queensland's tropical beauty firsthand on the Skyrail Rainforest Cableway. This popular attraction is a must for your Cairns to-do list, where you'll be treated to incredible bird's-eye views over the dense Kuranda Rainforest. The cableway lasts about 90 minutes in total, where at the midpoint you'll be met by the spectacular Barron Falls: a 125-metre waterfall at the heart of the rainforest.

It's the perfect date on Valentine's Day with a view that both you and your partner won't forget.
Spice Things Up on the Great Barrier Reef
On your Cairns getaway, you'd take a loss not to spend some of your time on the world-famous Great Barrier Reef. Cairns is famously known as the "gateway to the Great Barrier Reef", where just off the coast a number of must-visit coral reef formations and islands await snorkelers, diving enthusiasts and adventurous nature-lovers.

Tours can be picked up daily from the CBD, with must-see locations including Green Island, Michaelmas Cay, Hastings Reef, Arlington Reef and Fitzroy Island. Put on your snorkelling gear and take the dive, or see the underwater world in all its colour on a glass-bottom boat. Whichever you choose, make sure to treat each other to the unforgettable wonders of the Great Barrier Reef this Valentine's Day.
Our Cairns Accommodation Apartments Provide the Perfect Stay for Two
Situated on Cairns Esplanade, Coral Towers Holiday Apartments offers an unmatched location at the heart of the Cairns CBD, which puts our guests at the centre of Cairns' many shopping centres, live entertainment venues and world-class restaurants.

Over Valentine's Day, couples can enjoy the perfect Cairns getaway with our fully furnished One Bedroom Apartments, which provide luxury and comfort for an affordable price. Our spacious apartments offer air-conditioning, Cable TV and full kitchen facilities, as well as an inviting ensuite bedroom and a large private balcony - some with relaxing views facing the ocean. With everything included in our One Bedroom Apartments, all you need to bring is your summer wear.

During your stay at Coral Towers, our onsite facilities will provide the ideal way to spend lazy days. Swim laps under the sun in our outdoor swimming pool, plunge into our heated spa and enjoy uploading your favourite snaps with our guest-only WiFi access - available throughout our resort.

Start feeling the excitement for your Valentine's Day holiday in Cairns by booking today. Find more information now by visiting Coral Towers Cairns.