Best Family Attractions in Cairns
Posted in
Accommodation
@
Sep 10th 2015 11:50pm
- By Administrator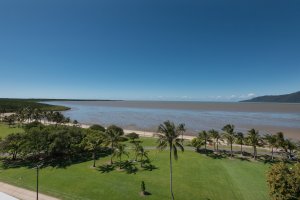 Travelling with your children to Cairns real soon? Then its time you create the best family oriented itinerary there is! Check out the list below to give you some fantastic ideas on what activities are available in Cairns.

• Hot Air Ballooning
Hop on to a hot air balloon with your family in the enchanting Cairns and see how stunning North Queensland sunrise is. Starting before the break of dawn, the balloons will rise from the ground and you and your family will be stunned at the beauty of everything around you. Experience the best Australian morning with the most important people in your life.

• ATV Quad Bike Touring and Horseback Riding
Spend half the day horseback riding or ATV Quad bike touring and experience unforgettable fun. As authentic Australian adventures, tourists love and crave for these activities. Depending on the type of escapade your family seeks, you can travel through an operating sugar cane farm with the horses or go on some thrilling adventures in the paddocks, tight built quad bike tracks, and waterholes, among others, with the quad bikes.

• Swimming at Cairns Lagoon and Esplanade
Soak in the water and even the sun with the beautiful Cairns Lagoon. As the perfect spot for families, get to enjoy swimming and feel safe while appreciating the gorgeous Trinity Inlet and mountains all around you. For maximum quality time with your family, 12 constantly maintained barbecue facilities are in the area for you to use any time of the day.

• Spend Quality Time in Paronella Park (Mena Creek)
Built by Jose Paronella in the early 1930s, Paronella Park is a heritage listed Spanish style castillo and fun gardens for everyone. Stroll around and be astounded by the reinforced concrete structures and the Moorish architecture and Spanish yard inspired gardens set in about five hectares of land.

If you are yet to get the most family friendly accommodation in Cairns, it's time for you to check Coral Towers Holiday Apartments out. With our fully furnished apartment in Cairns, you'll feel like you're just inside the comfort of your own home.

Be at home even if you're in Cairns. Book to our Cairns holiday apartments at http://coraltowers.etourism.net.au/.