Book Affordable Cairns Apartments for Christmas & New Year's Eve 2019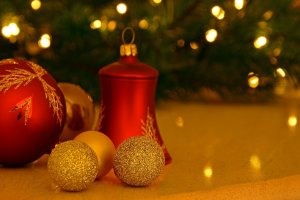 Celebrate Christmas and NYE in Cairns with Coral Towers
December is the best time to visit Cairns when, alongside the arrival of summer in Australia, the streets come alive with nonstop festivity and excitement for both Christmas and New Year's Eve.

Make 2019 your year to experience Christmas or New Year's Eve in Cairns with our affordable Cairns holiday apartments on Cairns Esplanade. Here at Coral Towers, we offer an affordable holiday for couples, families and groups in a prime CBD location, where you can soak up an incredible atmosphere next to all the big events set to take place this December.

From the lighting of the Christmas lights to the spectacular New Year's Eve fireworks on Cairns Esplanade, here's what you can be ready to enjoy by booking with us at Coral Towers Holiday Apartments.
Cairns Christmas Lights Switch On 2019
Christmas begins in Cairns with the annual Christmas Lights Switch On at Cairns Esplanade. Just a stone's throw from our Cairns Esplanade accommodation, enjoy the heart of Christmas in Cairns with decorative lights, festive market stalls, street entertainers and more, providing lots to see, do and take in all across the Esplanade from the start of December to Christmas Day.

The official lighting happens on November 30, which features the Mayor of Cairns, community carolling and a special appearance from Santa. This also takes place with Cairns Lantern Parade - an annual Christmas tradition that sees Cairns locals march from Fogarty Park to Esplanade Plaza. If you're yet to experience it, make sure not to miss it this 2019.
Carols by Candlelight
One week after Cairns Christmas Lights Switch On and Lantern Parade, the festivity continues with Carols by Candlelight - the largest carolling event in Tropical North Queensland. Held in Fogarty Park, this free experience is a chance to sing your favourite Christmas songs and carols with local school choirs, musicians and bands, offering the perfect way to lift your spirit before Christmas Day.

In less than a 10-minute drive from our location at Coral Apartments, head to Fogarty Park on December 8 for food vendors, stalls and a fantastic atmosphere as the carolling commences under the night sky. Finishing with a festive fireworks show, Carols by Candlelight Cairns is an unmissable event for the whole family.
The Best Christmas Pageant Ever
Coming exclusively this December, The Best Christmas Pageant Ever is a family-friendly Christmas show that will take place in Munro Martin Parklands - a short walk from Cairns Esplanade Lagoon. This stunning park, which hosts big events throughout the year, is the place to be on December 14 if you're looking for a festive night out with the kids.

Brand new from Box Jelly Theatre Co, The Best Christmas Pageant Ever is a one night only performance with a hilarious and heartwarming story for all ages. Just make sure to get to Munro Martin Parklands early to claim your spot in front of the stage!
Palm Cove NYE 2019
After Christmas, the excitement for the New Year starts and one popular location to catch the fireworks is Palm Cove. A short 25-minute drive from our Cairns accommodation, reach the most famous beach in Cairns for a New Year's Eve celebration on the sand, where there will be two fireworks displays to enjoy on the last night of the year.

Spend the afternoon in Palm Cove to dine in one of its world-class restaurants, then get as close to the ocean as possible for New Year's Eve fireworks at 8 pm and on the stroke of midnight. If the beach is where you want to ring in the New Year, Palm Cove Cairns won't disappoint.
Cairns Esplanade New Year's Eve
For the ultimate New Year's Eve party in Cairns, there isn't a better place to be than Cairns Esplanade! From early in the afternoon on December 31, absorb a thrilling atmosphere all along the Esplanade from Fun Ship Parklands to The Pier, where market stalls, food vendors, carnival rides and street entertainers will take over the boardwalk with something to enjoy for all ages.

At Coral Towers Cairns, be walking distance from all the New Year excitement on Cairns Esplanade, then claim your spot at Charles Street Parkland, Cairns Lagoon or The Pier for the best view of the fireworks at 9 pm and midnight. With our Cairns accommodation apartments, you can also take in the Cairns Esplanade fireworks as you sit back on your own private balcony.
Our Cheap Accommodation Cairns Esplanade
This December, escape to Cairns for Christmas or New Year's Eve 2019 with our range of one and two-bedroom apartments on Cairns Esplanade. Ideal for couples, families and groups, our fully self-contained accommodation has everything you need to feel at home in Cairns for an affordable price, complete with exclusive guest access to our heated swimming pool and spa.

Both 1 and 2 bedroom apartments Cairns accommodation at Coral Towers features a spacious living and dining with air conditioning and a fully equipped kitchen, laundry facilities, free WiFi and a private balcony with ocean views.

For singles and couples, our one-bedroom apartments provide one comfortable Queen bed, while our two bedroom options come in standard and refurbished deluxe options with one Queen bed and two single beds for up to 5 guests. We also offer penthouse accommodation with stunning views over Cairns Esplanade and the Pacific Ocean.

To save on your stay, just make sure to book directly with us at Coral Towers Apartments.
Get Best Price Today with Coral Towers Cairns
Here at Coral Towers, we offer the best price guaranteed on all direct bookings, and with summer, Christmas and New Year's Eve just around the corner, the busiest time in Cairns, the time to book is now!

Christmas and New Year's Eve is an unforgettable experience in Cairns and our affordable one and two bedroom Cairns Esplanade apartments will put the most exciting things to do at the tip of your fingers. You can view our affordable direct rates today by just visiting Coral Towers Cairns.