Book Our Cairns Apartments for These Unmissable Cairns Events in June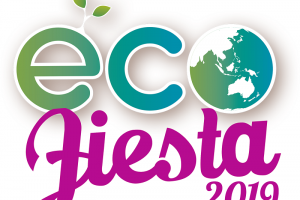 If you're planning a holiday in Cairns this 2019, June is a great month to think about as there is a number of exciting events ready to come to the Cairns CBD - all just moments away from our self-contained Cairns apartments at Coral Towers.

Cairns ECOfiesta and a whole host of upcoming live shows are just a few exciting reasons to visit Cairns this June, and you can be all set for what's to come by booking our Cairns accommodation apartments, which are located on scenic Cairns Esplanade.

Whether you're looking to attend the best events in Cairns, shop and dine at the heart of the Cairns CBD or discover the world-famous beauty of the Great Barrier Reef, you won't find a better location to soak it all in than with Coral Towers Cairns. Our choice of CBD Cairns accommodation is perfect no matter whether you're travelling alone, with a partner or alongside the whole family, and provides everything you need to experience Cairns and everything it has to offer with all the comforts provided for from the moment you arrive.

By visiting Cairns in June, here's everything you can enjoy within arm's reach from Coral Towers Cairns Esplanade.
Cairns ECOfiesta 2019
Cairns ECOfiesta is starting June with a bang with a full day of family-friendly entertainment, expo stalls and workshops in light of World Environment Day 2019. If you're conscious about the environment or just want to celebrate the beauty of Tropical North Queensland, Cairns ECOfiesta is not to be missed for all ages.

Come along for a Sunday packed with live entertainment and talks, workshops and outdoor activities, as well as exhibitor stalls and food vendors taking place at the Cairns Cruise Liner Terminal at the end of Cairns Esplanade. Whether you're new to eco-friendly living or someone who watches their footprint day-to-day, Cairns ECOfiesta is an exciting opportunity to celebrate with others who care for the environment and who are always looking for new ways to protect our beautiful surroundings.

Kids are in for a blast with hands-on workshops and various nature-based outdoor activities - the perfect way for them to learn about the importance of conservation! There will also be exhibitors onsite promoting a mixture of ways to lessen your footprint, as well as plenty of live performances, talks and stalls selling food, eco-friendly products and more.

Cairns ECOfiesta is a great opportunity to celebrate World Environment Day 2019 early - don't miss it at the Cairns Cruise Liner Terminal on Sunday, June 2.
The TEN Tenors
Sing along to your favourite love songs in Love is in the Air - The TEN Tenors' brand new tour that will see them lend their harmonious tenor voices to some of the greatest love songs of all time.

The TEN Tenors - also known as TTT - are one of Australia's most successful all-male groups who have risen to fame with their famous covers of numerous pop and rock hits from throughout the decades. Their harmonising tenor style transforms any song to magic, and Love is in the Air marks the first time they will be taking on a setlist packed with only the world's most cherished love songs.

The TEN Tenors come to Cairns with unmissable back-to-back performances of Love is in the Air at the Cairns Performing Arts Centre on Wednesday, June 5 and Thursday, June 6.
Clare Bowditch
ARIA Award-winning singer-songwriter Clare Bowditch comes to Cairns with a one-off performance at the Cairns Performing Arts Centre - a must for fans and anyone with a love for folk-inspired pop rock.

Best known for her song "You Make Me Happy", Clare Bowditch is one of Melbourne's most successful artists who has been writing and performing music since the early age of three. She has released numerous albums, EPs and singles over her two-decade career - including her earlier work with her bands Red Raku, The Feeding Set and the New Slang - and has also enjoyed considerable success as a radio presenter, actress and journalist.

For fans of Clare Bowditch, her intimate performance at the Cairns Performing Arts Centre is not to be missed on Saturday, June 8.
Diamonds After Dark
Diamonds After Dark returns to the Cairns Dinner Theatre this June!

Featuring a cast of dancers, circus performers, acrobats and singers from all over Australia, Diamonds After Dark is a stunning theatrical production that delivers all the glitz and glam of New York City with performing flair that won't disappoint even the most diehard fan of cabaret and musical theatre. Nicole Skye returns to take centre-stage in this mesmerising show, in which you'll be treated to a dynamic performance topped by the hits of Queen, Cher, Lady Gaga and other iconic names.

See Diamonds After Dark with another string of performances - back by popular demand - at the Cairns Dinner Theatre from June 12 to June 22.
Don't Miss Out with Our Cairns Accommodation Apartments in the CBD
Make sure not to miss out on everything happening in Cairns this June with our self-contained Cairns apartments at the heart of the Cairns CBD.

Coral Towers Holiday Apartments offers you an exciting location in central Cairns, just walking distance from Cairns Esplanade and a stone's throw away from Cairns Performing Arts Centre, Cairns Central Shopping Centre, the Munro Martin Parklands and more. Our range of One and Two Bedroom Apartments places the best of Cairns in the palm of your hand, and gives you the fantastic opportunity to explore the surrounding Cairns beaches as well as the world-famous Great Barrier Reef, which waits just off the coast.

Our affordable options are air-conditioned with spacious living and dining areas, fully equipped modern kitchens and private balconies with views facing towards the ocean. Enjoy the perfect getaway with a loved one or with the whole family, and make the most of your stay with super onsite facilities at Coral Towers that include an inviting outdoor swimming pool, heated spa, cable TV and WiFi access, and lots more.

Start planning your visit in June today by just clicking on Coral Towers Cairns.