Catch Morning Melodies - Lovely Day & Celebrate Valentine's Day in Cairns
Posted in
Accommodation
@
Feb 1st 2023 1:21pm
- By iLaunch Support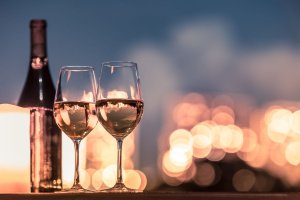 Cairns is the entry point to Queensland's tropical north. The famous Great Barrier Reef and Wet Tropics World Heritage Rainforest are in the laid-back city, and so are fantastic cafés, lively markets and events. Plan a trip to Cairns as soon as possible if you wish to spend your holiday here!
Stay at Coral Towers Holiday Apartments for simple access to the region's beautiful attractions. Coral Towers provides Cairns holiday apartments with stunning ocean views out to Green Island, tucked amid the palm trees in a tranquil area of Cairns Esplanade.
Each holiday apartment is roomy, self-sufficient, and furnished with everything you need for a restful getaway, including Coral Towers' fantastic range of facilities! You can have a long bath in the heated spa, swim in the pool with a view of Trinity Bay, or stroll a short distance to the beach to relax in the Pacific Ocean's glittering waves.
Along with unwinding, you can join certain events. Are you going to be here in February? Consider surprising your significant other with a romantic Valentine's celebration.
Morning Melodies - Lovely Day at CPAC Theatre
Catch a stunning performance at the Cairns Performing Arts Centre on February 13. The renowned producers of Rumor Has It, Golden, and Christmas Actually present a brand-new musical celebration of the most excellent soul musicians in history.
Award-winning music theatre performer Mat Verevis and mesmerising vocalist Alisha Todd are brought together in Lovely Day for a soul-stirring trip down memory lane. Enjoy timeless songs by Al Green, Stevie Wonder, Ray Charles, Otis Redding, Bill Withers, Jill Scott, Etta James, and Roberta Flack as you relive the most amazing musical moments of the previous 50 years.
Valentine's Day Dinner at Salt House
Have a lovely Valentine's meal at Salt House! Treat your special someone to a romantic three-course set menu and a drink of Prosecco. Include a single rose, locally made chocolates, and a bottle of Veuve Cliquot. Seatings are available from 6 to 8:45 pm.
With stunning views of the marina and the waterfront from Salt House, Cairns' most famous waterfront location, it's the ideal place to appreciate and love Cairns. The restaurant actively seeks out and supports regional farmers and producers because they like showcasing Cairns' excellent produce on their menu.
Valentine's Day Dinner at C'est Bon French Restaurant Cairns
Visit the only authentic French restaurant in Cairns to celebrate Valentine's Day. The C'est Bon French Restaurant, located at 20 Lake Street in the centre of Cairns, provides guests with outstanding cuisine, hospitality, and ambience.
Treat your special someone to the decadent Valentine's Day menu from C'est Bon French Restaurant, which the City of Love inspired. Savour a sumptuous four-course meal while receiving a free long-stem fresh rose.
Cairns Night Markets & Food Court
Visit the renowned Cairns Night Markets & Food Court if you can. Every evening once the sun goes down, the Cairns Night Markets & Food Court comes to life with more than 70 retail stores and a wide variety of dining options.
The best markets for finding anything you want are the night markets. They are open every day of the year, starting at 4:30 pm. The Food Court, available from 10:00 am till late, is a great place to sample exotic flavours from all over.
Are you excited to explore Cairns? Plan your trip and book your Valentine's accommodation at Coral Towers Cairns Accommodation.