Discover the Great Barrier Reef with Coral Towers Cairns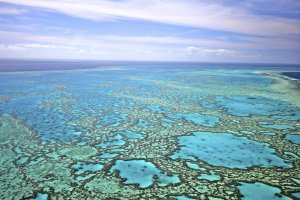 Discover the Great Barrier Reef with Coral Towers Cairns
Just off the coast of Cairns in Tropical North Queensland, a colourful world of adventure awaits in the Great Barrier Reef!

If you're planning to visit Cairns on your next holiday, the Great Barrier Reef isn't to be missed, and our Cairns accommodation apartments at Coral Towers offer a location that will put the best Cairns Great Barrier Reef tours in the palm of your hand.

Perfectly situated on Cairns Esplanade, our one and two-bedroom holiday apartments are modern, spacious and fully self-contained for your ideal Cairns escape. Offering a range of onsite facilities and a location near the best Cairns attractions, restaurants and tour operators, you're sure to have an unforgettable Cairns holiday by booking with us.
Cairns - Gateway to the Great Barrier Reef
Dubbed the Gateway to the Great Barrier Reef, Cairns is the ultimate location in Queensland for accessing the Great Barrier Reef's best coral cays and islands. Snorkelling and diving tours depart daily from Cairns, Far North Queensland, where, in just under an hour's journey via catamaran, the Inner Barrier Reef is ready to be explored.

The Great Barrier Reef spans 1,500 miles in the Coral Sea next to Queensland with Cairns being a prime holiday destination that's situated just opposite its most sought-after diving sites. Whether you want to swim, snorkel, scuba dive or sail, the Great Barrier Reef via Cairns is an experience guaranteed to last a lifetime!
Great Barrier Reef Island Day Trips
Green Island and Fitzroy Island are less than 20 miles from Cairns, both offering unforgettable day trips with activities that include snorkelling, diving, rainforest walks, island pampering and more. By boat, these two islands are reachable in under an hour from Cairns, making them ideal if you're looking for a rewarding first-time experience on the Great Barrier Reef.

Both Green Island and Fitzroy Island offer exciting snorkelling and diving opportunities in their protected coral cays with marine life to see up-close, including tropical fish, sea turtles and stingrays. Explore the lush rainforest and white sand on each island, with the larger Fitzroy Island being notably famous for its award-winning beach, Nudey Beach.
Snorkelling in the Outer Barrier Reef
For adventurous holidaymakers, the outer reefs offer a superior underwater experience. Coral reef sites such as Hastings Reef, Thetford Reef, Milln Reef, Flynn Reef and Norman Reef will take over an hour to reach via catamaran from Cairns but provide more colourful reefs, diverse marine life and clearer ocean visibility to take it all in.

The closest are Thetford Reef and horseshoe-shaped Hastings Reef, both 30 miles from Cairns with shallow and deep diving areas presenting soft and hard corals, schools of tropical fish, turtles, clams and more. Milln Reef and Norman Reef are popular night diving locations, with Flynn Reef - 35 miles from Cairns - boasting friendly reef sharks, octopuses, eels and rays if you're seeking plenty to see.
Best Local Tours Near Our Cairns Apartments
Start planning your visit to the Great Barrier Reef! Here at Coral Towers Holiday Apartments, we offer a prime location near the best Cairns Great Barrier Reef tours such as Seastar Cruises, Down Under Tours and Passions of Paradise, which you can enjoy over an affordable holiday at our Cairns accommodation resort.

For travellers, couples and families, we offer modern, spacious and fully self-contained accommodation Cairns apartments - available with one or two bedrooms that each feature a comfortable living area, full kitchen facilities, cable TV, air conditioning, a Queen bed ensuite and a large private balcony.

Our apartments are affordable for all, but if you're not on a budget, our Cairns penthouse accommodation offers the same features of our apartments with an exclusive deck area overlooking Cairns Esplanade and the sparkling ocean. Whichever you prefer for your Great Barrier Reef holiday, just make sure to book directly with us for our best available rates!
What Our Prime Location Has to Offer
Situated on Cairns Esplanade, we offer your perfect holiday base in Cairns that will surround you with the best Cairns restaurants, attractions and beaches. Cairns Esplanade is a popular Cairns attraction itself where, along its picturesque 2.5km stretch, you'll find food vendors, oceanfront cafés, boutique shops and Cairns Esplanade Lagoon.

In addition to exploring the Great Barrier Reef, take the opportunity on your holiday at Coral Towers to visit local attractions such as Cairns ZOOM and Wildlife Dome, Cairns Aquarium and Skyrail Rainforest Cableway. Shop and dine in style at Cairns Central and The Pier Shopping Centre, and take an exciting trip to the beach with Palm Cove and more just a 30-minute drive away.
Enjoy Our Onsite Guest Facilities
With our self contained apartments Cairns accommodation, you'll enjoy free access to our guest facilities - ideal for kickstarting your mornings, bonding with the kids or relaxing at the end of a busy day in Cairns.

Onsite at Coral Towers, these include an inviting outdoor swimming pool with sun loungers and views of Cairns Esplanade and the ocean, a luxury heated outdoor spa, secure undercover parking and affordable WiFi access. We also have a guest tour desk, providing quick and convenient bookings to locals attractions and tours, such as Cairns tours to the Great Barrier Reef.
Book Your Cairns Holiday with Coral Towers
Start planning your next holiday in tropical Cairns: the famous Gateway to the Great Barrier Reef with stunning beaches to explore, world-famous attractions to enjoy and some of the best restaurants in Far North Queensland. Our Cairns Esplanade accommodation will place everything Cairns has to offer at your fingertips, including a fantastic choice of local tours that will have you exploring the Great Barrier Reef from the moment you arrive.

For best price guaranteed, make sure to book directly with us, where we offer the most affordable rates for both our one and two-bedroom fully self-contained apartments. Find more information and begin your plans today - just visit Coral Towers Cairns.