Don't Miss These 5 Cairns Events This May 2023: A Guide to Planning Ahead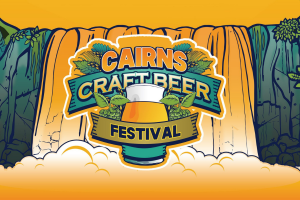 This May, Cairns is jam-packed with activities. If you are determined to travel to the area, we've listed the top 5 Cairns events you should attend in May.
Cairns Expo
For three days, the Cairns Expo will feature various cutting-edge goods and services for fans of exploration and the great outdoors, including travel destinations, boats, jet skis, hybrids, 4x4s, and accessories, camping gear, fishing gear, and camping trailers.

A sizable Home Show event that showcases goods and services for the home and outdoor living spaces is also part of the Expo. Additionally, the event will feature a jam-packed schedule of family entertainment and exciting prizes. The Cairns Showgrounds will host the Cairns Expo 2023 from May 5 to May 7.
Cairns Craft Beer Festival
Do you like beer? Prepare for the Cairns Craft Beer Festival 2023. The Hemingway's Breweries Port Douglas and Cairns, Barrier Reef Brewing, Coral Sea Brewing, Macalisters Brewing, Sauce Brewing, and the distilleries Devils Thumb, Mount Uncle, and Wolf Lane will all feature their recently produced beers during the Cairns Craft Beer Festival.

Entry is free, and there will be giveaways of prizes as well as local seafood and smoked meats from Hemingway's BBQ smoker. On May 6, the Cairns Craft Beer Festival will be at 4 Wharf Street.
Crankworx Cairns
The Crankworx World Tour is a multi-stop series of mountain biking events that brings together the greatest riders to compete at the highest levels in various events. It started in Whistler in 2004 and has since expanded to become the most prominent mountain biking event of its type.

While showcasing incredible locations, Crankworx World Tour festivals also hold amateur races, a division for CWNEXT athletes, the next generation of racers, Kidsworx competitions for our youngest riders, participatory events, and celebrations of mountain bike culture. From May 17 to May 21, at James Cook University, Smithfield, attend the Crankworx Cairns.
Cairns Children's Festival
Celebrate kids, play, and imagination on May 20 and 21. The Cairns Children's Festival welcomes kids under 12 and aims to showcase the gifted young artists while offering a safe and entertaining environment for families to explore, create, and dream. Events and activities happen at venues such as The Court House, Tanks Arts Center, Cairns Botanic Gardens, and Cairns Performing Arts Centre.
Great Barrier Reef Masters Games
The first Great Barrier Reef Masters Games took place in Cairns in 2013; they now ensue every two years. Despite the global pandemic, the 2021 Games were the biggest and finest yet. The sixth part is slated from May 25 to 28.

The Great Barrier Reef Masters Games attract competitors from all around Australia and Oceania who compete in their respective age divisions with no qualification requirements in the sports of their choice. There are now 23 sports registered, with more on the way.
Here's a bonus!
The Cairns Ecofiesta, Queensland's most significant sustainability event, will occur in June. Ecofiesta is a once-in-a-lifetime opportunity to interact with an ancient environment and the thriving community fighting for its preservation. Also in June is Ironman Cairns. The competition is between the Great Barrier Reef, one of the world's seven natural wonders, and a rainforest designated as a world heritage site.

Make travel arrangements and reserve a room at Coral Towers in Cairns!

Coral Towers, which offers Cairns accommodation with stunning ocean views out to Green Island, is tucked amid the palm trees in a tranquil area of the Cairns Esplanade. Our Cairns holiday apartments are spacious, self-contained, and furnished with everything you require for a pleasant getaway, making them perfect for families, business travellers, and anybody who wants convenient access to the Great Barrier Reef and everything that Far North Queensland has to offer.

Book now!