Don't Worry about Your Car with Coral Towers
Posted in
Accommodation
@
Oct 10th 2015 6:32pm
- By Administrator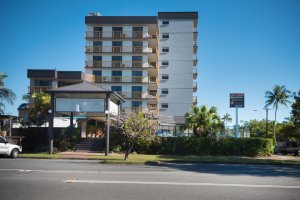 Cars are supposed to bring ease to our lives. For if we have one, we don't have to stress ourselves riding endless public transport, we can bring anything we want, and there's just something about the exclusivity of it that makes travelling better.

But cars are only great during travels on the road themselves, because once you've reached you're destination, you, then, have to think of where best to park your vehicle. And you cannot just leave it anywhere, or else, you may go back to it and see dents and scratches everywhere. If that happens, then you'll have more problems once you get back home with the expenses you'll have to pay because you will have to take your car to a repair shop.

So at Coral Towers Holiday Apartments, we want to lift you up of any burden of stressing yourself over where best to park your car. We have an undercover parking specifically for your vehicle should you decide to book your stay with us.

With an undercover parking lot, your car will be safe from scratches, even from those that can come from the rain. And should the rain comes, you need not worry, too, of getting your car dirty, thus, there will be a great chance you won't be needing to avail a carwash service when you get back home. And when you'll finally be riding it again, you don't have to suffer from the piercing heat because your car will be under the roof all the time.

So let of go of the presaging stress and stay at our Cairns holiday apartments.

You can select from our four unit options: One Bedroom, Two Bedroom, and Deluxe Two Bedroom Apartments, and Penthouse. All are guaranteed spacious with all you're needed amenities inside. There's an air conditioner, fully self contained kitchen with full range equipment, laundry area with washing machine and dryer, comfortable lounge area with cable TV and DVD player, a private balcony, bathroom, and cosy bedrooms with soft beds to sleep on. If you choose the Penthouse, you can also enjoy the deck area all to yourself.

Our resort also has a swimming pool, heated spa, Tour Desk, and Internet connection.

Secure your car with us by booking our accommodation Cairns at http://coraltowers.etourism.net.au/.