Explore Cairns this October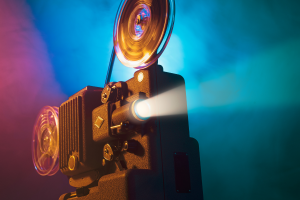 In Far North Queensland, you can spend the day hiking through a cool emerald rainforest, snorkelling over rainbow-coloured coral, and relaxing on a picture-perfect sandy beach. Are you interested?

There are indeed many things to see and do while visiting Cairns. You will love your trip whether you're a single traveller, a couple, or a family. Make sure to secure reservations at the best accommodation.
Stay in Coral Towers
Coral Towers provides accommodation with beautiful ocean views out to Green Island, tucked among the palm palms in a tranquil corner of the Cairns Esplanade. Our Cairns Holiday Apartments were created with the ideal break in mind, making your relaxation in our accommodation even better.

We offer a variety of one- and two-bedroom apartments, deluxe two-bedroom apartments and penthouses perfect for families. Our pool, with views of Trinity Bay, is a great place to relax and get some rest. You can also enjoy a leisurely dip in the heated spa or stroll the short distance to the beach to relax in the Pacific Ocean's dazzling waves.
Explore Cairns
In addition, you may visit numerous excellent Cairns restaurants nearby, as well as many possibilities to eat while viewing the ocean. Cheap shoppers will adore the nearby Cairns Central and Pier Shopping Centres for their shopping needs. To spend quality time together, take the kids on an adventure to places like Hartley's Crocodile Adventures or the well-known Chillagoe Caves.

However, that's not all. You can take in several events in Cairns, especially this October.
Enjoy These Events
The famed Great Barrier Reef and Wet Tropics World Heritage Rainforest are in the Cairns region, but the city of Cairns itself is also a must-visit with many attractions and events. Here are a few you may catch on your trip.
Shine On Gimuy
October 5 - 15
Shine On Gimuy, a significant new First Nations event, will bring a beautiful art display, including vibrant lightwork, to the Cairns waterfront under the direction of Indigenous Creative and Cultural Guides.

In 60,000 years of history, science, tradition, and undiscovered stories, Shine On Gimuy will be a multi-arts event that enlists the streets with light displays, soundscapes, art installations, scheduled speeches, and musical performances. As part of the celebrations, the Salt House venue will also hold ticketed live music performances and speaking engagements from October 5 through 8.

Great Barrier Reef Ocean Swim Series
October 21
Would you like to participate in a Great Barrier Reef Ocean Swim Series? Experience a full day on the reef with Sunlover, which includes presentations, a semi-submarine tour, lunch, merchandise packages, photographs, briefings, a warm-up, the race, and drinks.

Every swimmer must be a competitive swimmer and be able to swim the distances entered efficiently. Note that the 3km and 5km swims and the relay do not allow buoyancy or swimming aids such as fins, snorkels, or pull buoys. These swimming aids are permitted during the 1-kilometre Swim the Reef event.
Cairns Performing Arts Centre
Want to catch a performance? Visit the Cairns Performing Arts Centre to see cutting-edge and debut performances and a carefully curated selection of classic and restored theatrical works.

October 5 is the Radical Reels Tour 2023. This year's tour promises to make your heart race while you sit in the safety and security of the theatre. The Royal Czech Ballet will return to Australia with their staging of the timeless masterwork Sleeping Beauty on October 21 after their Swan Lake performances in 2022.

Are you excited to experience all these? Plan a trip to Cairns now and reserve your Cairns accommodation with Coral Towers.