Fashion Alert: Your Wardrobe Cairns!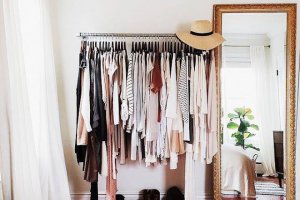 Be part of Cairns' one and only fashion event popularly known as Your Wardrobe Cairns! Witness a coming together of local fashion designers, boutiques, clothing brands, shops, milliners, and stylists!

Set a date with your fashionista friends on a Saturday (September 24th), from 9 AM all the way 'til 3 PM at the Cairns Show Grounds! Shop 'til you drop. Indulge in a day of shopping for the most amazing collection of New, Vintage, and Pre-loved clothes, shoes, hats, bags, and accessories perfect for everyone of all ages and genders. Meanwhile, shoppers can also sell their pre-loved items. Vendors can buy, swap, or sell their items and convert them to cash.

This edition of Your Wardrobe Cairns will be supporting The Pyjama Foundation in Cairns. For tickets, you may visit www.stickytickets.com.au.

Meanwhile, complement your fashion forward weekend with a relaxing stay at Coral Towers Holiday Apartments. Check out our wide array of Apartment Cairns deals that provide you with beautifully curated rooms that perfectly reflect your on-the-go lifestyle.

Besides our tranquil apartments, you get to freely access any of our first-rate amenities. Imagine being able to enjoy WiFi access throughout your stay, take a refreshing dip in our sparkling resort-style swimming pool, relax with our heated spa after a long day outdoors, or park your car conveniently within our undercover parking area.

With our expert tour desk staff, you can conveniently know your way around the thriving culture and lifestyle surrounding Cairns. Feel free to consult them for expert travel advice and travel and booking assistance. Coral Towers Holiday Apartments is set in an ideal location that gives you easy access to the wonders of the bustling city, the great outdoors, and its iconic natural resources such as the rainforests, the Great Barrier Reef, and many more. With its vibrant cultural scene, you can also look forward to a plethora of arts and music festivals, food and lifestyle expos and exhibitions, and so much more.

So what are you waiting for? Plan your Cairns visit soon. To view our deals, you may visit http://coraltowers.etourism.net.au today. Booking online is as easy as one, two, three!
Image Source : Your Wardrobe Cairns