Get Ready for Brothers Cairns Cup 2016!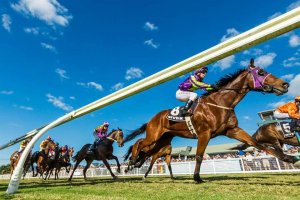 Witness another winning moment for the local racing industry as it holds the Brothers Cairns Cup 2016, one of the much-anticipated racing events in Cairns' social calendar. Held on August of each year, allow this century-old event to provide you and your family with a unique outdoor experience.

The two-day event will be highlighted by the Brothers Cairns Cup Ladies Day on a Saturday, 13th August 2016, and the Brothers Cairns Cup Day, 14th August 2016 from 11 AM at the Cannon Park Race Course.

For your information, admission prices vary accordingly. Gate admission tickets purchased prior to the event are priced at $20.00 (adults) while prices during Cairns Cup Race Days are as follows: adults (18 and over) cost $25, pensioners (available at the gate only) and children ages 5-17 years (available at the gate only) cost $10. Children under 5 get in for free.

In addition, persons under 18 years of age will be granted entry to the Course during the two racing days of the Cairns Cup, provided that they are accompanied by their parents or guardians. Wristbands will be provided to attendees (18 and over) who wish to consume alcoholic beverages. Cairns Jockey Club reserves the right to refuse to serve alcohol to anyone who fails to show his or her ID.

For more information, you may check out http://www.cairnsjockeyclub.com.au/cairns-cup-events-2016.

Make Coral Towers your accommodation partner by checking in at any of our Apartment Cairns. Get cosy with our elegantly appointed rooms that are designed to match your fun-loving lifestyle. Take advantage of our excellent guest amenities that enable you to enjoy a refreshing dip in our sparkling resort-style swimming pool or relax with our heated spa after a long day outdoors, conveniently get in touch with your loved ones online with our WiFi access. With our expert tour desk staff, you can conveniently get your way around the beautiful Cairns and make necessary travel arrangements through their assistance.

You may go ahead and visit http://coraltowers.etourism.net.au today. Booking has never been this fast and easy!
Image Source : Cairns Jockey Club