Get Ready for the Best Time to Visit Cairns Australia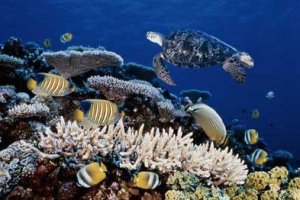 Get Ready for the Best Time to Visit Cairns Australia
Planning to visit Cairns? Now's the time to book - the dry winter season in Tropical North Queensland is just around the corner, and there isn't a better time to explore Cairns and everything it has to offer.

Coral Towers, situated in an unbeatable location on Cairns Esplanade, offers affordable Cairns accommodation apartments for short stays and long holidays, ideal for solo holidaymakers, couples and families with all the best things to do in Cairns just moments away!

With us, be all set for holiday season in Cairns, beginning May and lasting to October. Book directly for our best rates and start looking forward to these exciting things to do:
Winter in Cairns
The dry season, centred around winter in Far North Queensland, offers low rainfall and warm humidity, making it the perfect time to get outdoors, soak up the sun and explore the region! From seeing the Great Barrier Reef to memorable oceanfront dining on Cairns Esplanade, the dry season opens up a host of exciting things to do in Cairns, where our location at Coral Apartments won't disappoint holidaymakers looking to discover Cairns at its best.
Great Barrier Reef & Cairns Beaches
With perfect temperatures, low chance of stingers and little or no downpours, Cairns dry season is easily the best time to kick back on the beaches and head out to the world-famous Great Barrier Reef in the Coral Sea.

Popular Cairns beaches - Kewarra Beach, Trinity Beach and Palm Cove Beach - are all under a 25-minute drive from our Cairns holiday apartments, each sharing pristine white sand between picture-perfect tropical trees and warm ocean waters for swimming, paddle-boarding and surfing.

Daily tours to the Great Barrier Reef can be booked locally, comprising snorkelling, diving and glass-bottom boat tours taking you directly to must-see coral cays and breathtaking islands such as Michaelmas Cay/Reef, Green Island, Fitzroy Island and more.
Kuranda Rainforest
Explore the great outdoors and see the world's oldest Rainforest! Just a short drive from our location in Cairns City, Kuranda Rainforest begs to be explored during the dry seasonal period, boasting numerous bushwalking trails, scenic picnic spots and fun for at the Village in the Rainforest, where activities, markets and wildlife guarantee a day out to remember.

This winter, see the Rainforest from above via the Skyrail Rainforest Cableway: an unmissable sightseeing adventure that starts at Smithfield, taking you into the heart of Barron Gorge National Park with a spectacular view of Barron Falls.
Cairns Esplanade & Oceanfront Dining
No rain sees Cairns Esplanade come to life during the dry season, where holiday shopping, dining and simply taking a stroll along the oceanfront boardwalk make the Esplanade a must-see, must-explore location in Cairns.

Enjoy the sparkling ocean views from the boardwalk, with tranquil parks to stop at and plenty of quaint cafés, local food vendors and restaurants to find as you make your way to Cairns Esplanade Lagoon. In the dry subtropical heat, dine alfresco and sip on an icy beverage with views of the Coral Sea, or head to The Pier Cairns for a world-class dining experience next to the marina.

At Coral Towers Apartments, Cairns Esplanade is right on the doorstep!
Our Cairns Accommodation on Cairns Esplanade
Situated on Cairns Esplanade, our Cairns apartments will place the best Great Barrier Reef tours, beaches, restaurants and shopping centres at the tip of your fingers - this dry season, simply choose from our range of affordable one-bedroom apartments, two-bedroom apartments and Cairns penthouse accommodation.

Ideal for any holiday budget, our accommodation Cairns Esplanade apartments guarantees a home away from home surrounded by the best things to do in the Cairns region, each modern, spacious and fully self-contained with air conditioning, full kitchen facilities and comfortable Queen/single beds.

Enjoy stunning hinterland or ocean views from our private balconies, with additional perks including cable TV, laundry amenities and free 500MB WiFi each day of your stay. Secure undercover parking is available onsite, along with hassle-free tour and attraction bookings at reception, a guest-exclusive outdoor swimming pool plus a heated spa!
Cairns Show 2020
For another exciting reason to visit Cairns this winter, the Cairns Show returns in July, held at Cairns Showgrounds for one whole weekend of mouthwatering regional food stalls, animal displays and competitive events, kids' rides, family activities, live music, assorted Cairns exhibitors and lots, lots more.

Each year, Cairns Show showcases the region and celebrates both community and local agriculture with something for all to see and do! It's the longest-running event in Cairns, drawing in over 70,000 visitors annually who come from all over Australia to see and enjoy what Cairns Tropical North Queensland is all about. Cairns Showgrounds is a 5-minute drive from our location at Coral Towers Holiday Apartments and will host the unmissable Cairns Show 2020 on July 15, July 16 and July 17. H
Save by Booking Directly in Advance with Coral Towers
Get ready for the best time to visit Cairns! Book in advance now to start looking forward to a Cairns holiday you won't soon forget, where our prime location at Coral Towers promises the absolute best that Cairns has to offer in the palm of your hand.

Our choice of 1 and 2 bedroom apartments Cairns accommodation on Cairns Esplanade is perfect for solo holidaymakers, couples and families, with additional options we offer including renovated deluxe two-bedroom apartments and Cairns penthouse accommodation boasting unrivalled views of the Esplanade and ocean.

Whichever you need for your Cairns winter holiday, all apartments at Coral Towers comes fully self-contained with all the comforts of home, alongside exclusive guest access to our heated outdoor swimming pool and spa. To save, simply book directly with us today!

Start planning your best escape yet - view our self contained accommodation Cairns apartments and cheap direct rates by just visiting Coral Towers Cairns.