Just Sit Back, Relax, and Enjoy the Cairns Show!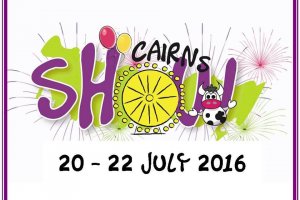 Don't miss the spectacular Cairns Show this year. Catch all the magic happening on the Cairns Showground from 20th to 22nd of July 2016 and enjoy the broadest array of activities designed for people of all ages.

Because the Cairns Show is all about creating happy memories with your favourite people in the world through out-of-the-box shows, spectators can most certainly look forward to loads of interesting activities. We at Coral Towers have listed some events you might want to check out:

Meat Magic. Be part of an informative and entertaining series of demonstrations about choosing premium meat cuts and preparing recipes that will bring out the best in your meats. The activity will be held on the lower level of the De Jarlais Function Centre on the Main Arena side.

Scarecrow Competition and Showbags. Visit the Horticulture Pavilion to see Scarecrows of all shapes and sizes. Also, showbags on sale will be available in the Kevin Whouley Pavilion and in front of the Fred Moule Pavilion.

Hot Ten Sideshow Alley. Enjoy as much rides as you can, buy some great-tasting food and refreshments, or spend your afternoon playing some games. The Hot Ten Side Show Alley allows visitors to try out some old favourites and test out new extreme rides.

Explore the Cairns Show that's about 17 hectares wide. Be sure to have a guide map handy to help you navigate your way through the venue. Gates to the Cairns Show will be open from 9 a.m. until 9 p.m. after the fireworks display. For tickets, visit http://www.cairnsshow.com.au.

We at Coral Towers invite you to stay at any of our Cairns Holiday Accommodation. Get cosy with our beautifully curated rooms complimented with first-rate guest amenities. You can enjoy a refreshing dip in our sparkling resort-style swimming pool or relax with our heated spa after a long day outdoors. Also conveniently get in touch with your loved ones online with our WiFi access. With our expert tour desk staff, you can easily get your way around the beautiful Cairns and make necessary travel arrangements through their assistance.

Visit http://coraltowers.etourism.net.au to book your accommodation today. It's fast and easy!
Image Source : The Cairns Show