Recognise the Spirit of ANZAC in Cairns QLD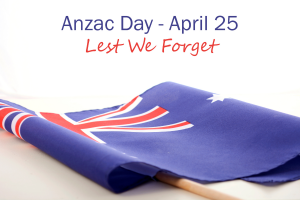 The Australian and New Zealand Army Corps (ANZAC) fought at Gallipoli in the Ottoman Empire during World War I; today, ANZAC Day more broadly remembers all those who served and lost their lives in military operations for their countries. ANZAC Day is a National Day of Remembrance observed in Australia on April 25 each year.

There are morning services and commemorations in Cairns on April 25 if you want to pay your respects to all Australians who fought and died in all wars, conflicts, and peacekeeping missions.
Dawn Service
Attend the RSL Cairns Sub Branch's ANZAC Day Dawn Service in 2023 to honour all Australians and New Zealanders who have served in or given their lives in battles since World War I.

A Gunfire breakfast will be at 4:30 am for only active-duty and retired military personnel. The Dawn Service is at the Cairns Cenotaph, Esplanade Cairns, from 5.30 am to 6.15 am. The ANZAC Day Dawn Service is a free event that is accessible to the public and lasts about 45 minutes.

Do you want to join a marching group or lay a wreath? By April 21, you must register by contacting the Cairns RSL Sub Branch at (07) 4249 3030 or [email protected]. The wreath registration begins at 5:15 am.

When the March has passed, the Memorial Ceremony will start at around 8:15 am at the Cenotaph on the Esplanade.

Be aware that some roads will be closed. The Cairns Esplanade road between Spence Street and Minnie Street will be closed from 3 am to 12 pm twelve. Also, from 7 am to 7:30 am, traffic patterns on Pier Point Road, Shields Street, Aplin Street, Florence Street, and Minnie Street will change to facilitate the march.

Book a stay at Coral Towers in Cairns to ensure easy access to these locations. Coral Towers is conveniently near the ANZAC Day Dawn Ceremony venue.
Cairns Accommodation
Coral Towers provides Cairns apartment accommodation with stunning ocean views. It is amid the palm palms in a tranquil location of the Cairns Esplanade. Families, business travellers, and anybody looking for convenient access to Far North Queensland's attractions, including the Great Barrier Reef, should choose these.

The Cairns holiday homes are roomy, self-contained, and furnished with everything you need for a restful getaway. For couples, they have one-bedroom apartments that are ideal. The two-bedroom apartments, available in standard and deluxe, are suitable for a family of five.

And if you want to unwind completely, the roomy penthouse apartment is a terrific option. It has two bathrooms, a self-contained kitchen, laundry facilities, Cable TV, a DVD player, a private balcony, and a deck area that is all yours. The penthouse apartments can accommodate up to 5 guests and have one Queen bed and two single beds.

Coral Towers also offers various amenities to make your time with us memorable. Indulge in a rejuvenating swim at any time in the dazzling resort-style pool, or sink into the relaxing bubbles of the spa for a long, hot soak while taking in Trinity Bay.

Plan your trip for Anzac Day and reserve your Cairns accommodation early. Our accommodation in Cairns has FREE secure covered parking and on-street parking for guests. The Coral Towers holiday apartments are just a 10-minute drive from the airport.

Book now!