See the Kuranda Rainforest with the Kuranda Scenic Railway Day Tour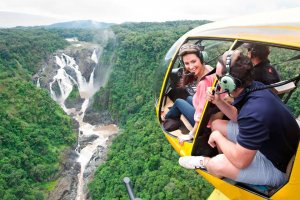 The Kuranda Scenic Railway is your exciting journey from the city to the rainforest whilst in Cairns! Discover the beauty of the Kuranda rainforest that neighbours Cairns city with a popular railway tour taking you straight into the heart of the true, tropical heritage of Queensland. During the Kuranda Scenic Railway you will see spectacular waterfalls, mountains, dense rainforest, and beautiful ravines that all make up the Kuranda forest. Along the trip you can enjoy the commentary filling you in on the fun history of the railway's construction and the Kuranda forest. After venturing into Kuranda you will finally stop in the "village of the rainforest" where you can grab food, visit the unique shops, and check out the fun assortment of attractions.

The Kuranda Scenic Railway is your opportunity to witness the tropical paradise of Kuranda from above with an exciting journey that starts in the Cairns city. All are welcome to enjoy the Kuranda Scenic Railway day tour, it's a wonderful change of pace during your Cairns holiday!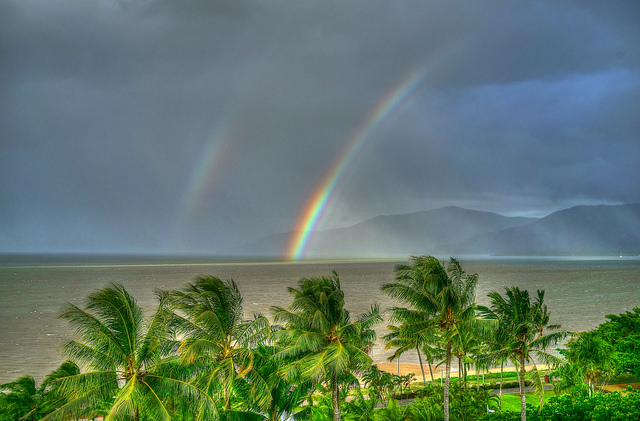 Take the trip into the Kuranda rainforest whilst staying at our holiday apartments in Cairns! At Coral Towers you can enjoy an exciting holiday by the popular Cairns Esplanade, moments from the beautiful Cairns beaches and the Great Barrier Reef. Our choice of accommodation welcomes all to experience Cairns in luxury and comfort, providing self contained apartments with great facilities and an unbeatable location by the waterfront. At Coral Towers enjoy strolling along the Esplanade boardwalk, where you will find a wide range of shops and restaurants, as well as the magnificent Esplanade Lagoon. Take day trips from our location to the breathtaking Green Island and Great Barrier Reef as well as find your relaxation at the nearby Cairns beaches.

Book your holiday today at Coral Towers Holiday Apartments! For more information just visit https://coraltowers.etourism.net.au

Image Source : Tourism Kuranda