Spend Australia Day Here in Cairns
Posted in
Accommodation
@
Jan 4th 2023 1:05pm
- By iLaunch Support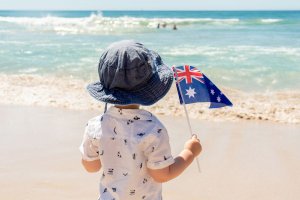 January 26, Australia Day, is celebrated by the Cairns Regional Council with various free events. Through these occasions, which the Australian Government supports through the National Australia Day Council, people can reflect, pay respect, and celebrate.
Australia Day 2023 – Tobruk Memorial Pool
Come and honour all that is wonderful about Australia at Tobruk Memorial Pools in Cairns, which recently celebrated its 60th anniversary. You can partake in food, enjoy face painting, and participate in pool activities. Also present is a DJ at Tobruk Memorial Pool on January 26 from 9 AM to midday.
Tobruk Memorial Pool is on 370 Sheridan Street, North Cairns. To provide members and visitors with a FINA-approved 50m Olympic swimming pool, a 25m lap pool, and a warm water therapy pool, Tobruk Memorial Pool underwent renovation in 2016. Other amenities at the venue include a kiddie pool, an award-winning coaching zone, an outdoor gym with all the necessary equipment, the Flow Rider, a café, two function rooms, and a retail store.
Why not take advantage of the city's offerings in Cairns, like the Cairns Summer Sounds?
Cairns Summer Sounds
With Cairns Summer Sounds 2023, a lineup that will make the region's summer sizzle, Cairns is a music mecca this summer. Five specific events will take place in Cairns with a stellar lineup of live performers, including Thundamentals (featuring Horrorshow), The Cat Empire, Dami Im, Jessica Mauboy, Eric Bibb, and Stella Donnelly. They will bring the tropics to life with powerful beats and vibrant energy.
Thundamentals will be performing at the Tanks Arts Centre on January 13 with their friend Solo from Horrorshow, who is touring with them. Thundamentals have a brand-new album called ALL THIS LIFE and two outstanding singles, TOP OF THE WORLD and LIFTED UP. You might see them perform their new songs!
The Cat Empire, a multi-instrumental and live performance powerhouse from Australia, will perform as part of Cairns Summer Sounds on February 3 and 4. Then, on February 11, singer and musician DAMI IM, a Korean-born artist who first gained national attention after winning The X Factor, performs.
One of the nation's most well-known and adored entertainers, R&B-pop artist, songwriter, actress, and multiple ARIA Award winner Jessica Mauboy, performs on February 18. Eric Bibb, a two-time Grammy Award nominee and one of the most terrific living blues musicians, will arrive in Australia on the 24th. Stella Donnelly, an Australian singer-songwriter specialising in indie pop, performs on March 4.
Monty Python's SPAMALOT 2023
Monty Python's SPAMALOT, a musical comedy based on the 1975 film Monty Python and the Holy Grail, was written by Eric Idle and featured music by John Du Prez and Eric Idle.
It recounts the story of King Arthur's quest for the Holy Grail and that of his Knights of the Round Table. They set out on an unforgettable journey of mayhem and fun, led by the alluring Lady of the Lake with her mystical abilities and soaring vocals.
From January 20 to January 28, catch this amazing and hilarious production at the CPAC Theatre.
Make plans to visit Cairns on Australia Day. Be sure to reserve your holiday apartments in Cairns. Stay at Coral Towers for simple access to these events and everything the city offers.
The Cairns holiday accommodation is tucked away on Cairns Esplanade in a tranquil area among the palm trees. Families, business travellers, and anyone looking for convenient access to Far North Queensland's attractions and the Great Barrier Reef should consider Coral Towers.
Book now!