The Screaming Jets to Rock Cairns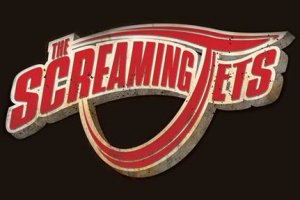 Get your rocker self ready as The Screaming Jets is going to rock all of Cairns again.

Happening on October 16, 2015 at Brothers Leagues Club, The Screaming Jets will drop by Cairns as part of its marathon tour called "Rock N Roll Rampage" all over Australia.

With scheduled concerts in 30 regions and cities, the hard rock band will embark on its most ambitious tour since 1989. It will have performance schedules in Victoria, New South Wales, South Australia, Western Australia, and Queensland starting September 11 to December 20, 2015.

The Screaming Jets front man Dave Gleeson said the band has been thrilled to play in their listed venues. According to him, all the places are deliberately picked because those are where they used to perform over the years and where they want to bring their old styles back.

Coinciding the news of the tour is the release of its latest studio album in October. After spending months in the studio, The Screaming Jets already has the album's working title which is "Kiss Me Between the Hangars". So you better be ready for some awesome musical pieces of the past and present from this epic Aussie rock band.

To get your tickets to The Screaming Jets' Rock N Roll Rampage Tour, visit Ticketmaster's website or the venue for more details.

Will you be going to this rocking event, but with no place to stay yet? Go to Coral Towers Holiday Apartments.

Located in The Esplanade Cairns, our holiday apartments in Cairns is within reach from Great Barrier Reef and others destination in Far North Queensland. This can entice you to have a short trip around the city aside from the concert.

But if you're not in for some outdoor activities, you can simply appreciate the peace and comfort our Cairns holiday apartments has to offer. Situated within the palm trees, we have One Bedroom, Two Bedroom, and Deluxe Two Bedroom Apartments for you to choose from.

If you want the best view of the ocean, we have a Penthouse complete with two bathrooms, self contained kitchen, laundry equipment, private balcony, cable TV, DVD player, and an exclusive deck area.

Book to our resort today at http://coraltowers.etourism.net.au/.
Image Source : The Screaming Jets