Top 8 Places to Eat on Cairns Esplanade Near Coral Towers Cairns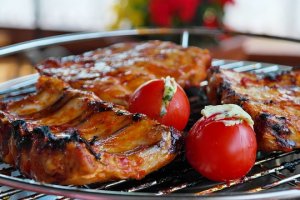 Situated on Cairns Esplanade, our waterfront location at Coral Towers Holiday Apartments provides you with your perfect Cairns escape where world-class shopping and dining waits at the tip of your fingers.

Ideal for a family holiday or romantic escape, our choice of attractive 1, 2 and 3 Bedroom Apartments on Cairns Esplanade puts you close to the best things to do in the Cairns CBD - whether you're looking to explore the Esplanade, catch a live show or dine with a view, our modern Cairns accommodation apartments guarantee a holiday that will have you falling in love with Cairns from the moment you arrive.

Cairns Tropical North Queensland is a haven for dining with many of the best Cairns restaurants located on Cairns Esplanade. This famous waterfront boardwalk offers lots to discover, and with Coral Towers Cairns, you can be sure you won't miss out on everything it has to offer.

Enjoy Cairns in style with us at Coral Towers Cairns, and on your arrival, make sure to put these fantastic places to eat on your holiday itinerary - all located on Cairns Esplanade near our family-friendly Cairns accommodation.
Bagus Cafe
Find Bagus Cafe at the centre of Cairns Esplanade and make sure to stop inside to taste its mouthwatering Indonesian cuisine, which offers a range of options that include fried rice, fried noodles, curries, vegetarian dishes and more. Dine inside or outdoors to enjoy the atmosphere and watch the people go by, then make sure to cool off before continuing your tour of the Esplanade with one of Bagus Cafe's chilled milkshakes or smoothies.
Oasis Kebab & Pizza
Located just a short walk from Cairns Esplanade Lagoon, Oasis Kebab & Pizza is the perfect stop if you're looking for good food to fill you up after a morning of swimming. This local favourite serves up gourmet kebab with flavoursome sauces and an equally attractive choice of pizzas, ribs, pancakes and hot drinks. Their quick and friendly customer service also makes Oasis Kebab a must-visit stop on Cairns Esplanade.
The Raw Prawn Restaurant
Another great place to eat near Cairns Esplanade Lagoon is The Raw Prawn, which boasts a mouthwatering seafood menu that won't disappoint gourmands and gastronomes. Complemented by a choice of steak and pasta dishes with gluten and dairy-free options available, The Raw Prawn's all-day lunch menu is fit for any kind of dining experience with a food selection to match all tastes.
Grill'd
If you're craving a grilled burger, head to Grill'd - a popular restaurant beside Cairns Esplanade Lagoon that brings the flavour with healthy, locally sourced ingredients. The grass-fed, free-range Australian beef and lamb burgers are a must-try, along with their wagyu and chicken burgers made from RSPCA-approved chicken breast. Pick your choice of burger and tuck in knowing that all the ingredients are farmed locally and 100% natural!
Bavarian Beerhouse
Open till late, Bavarian Beerhouse next to Grill'd is the best stop on Cairns Esplanade if you've got a taste for Bavarian cuisine brought straight from the heart of Germany. Choose from a variety of German specialities such as Bavarian sausages, platters and a good choice of sides, and make sure to wash it all down with Bavarian Beerhouse's extensive beer selection, which includes affordable German beers and poured cold into tall steins - a hearty evening meal with a lively atmosphere to match.
Spicy Bite Indian Restaurant
Spicy food doesn't come better than at Spicy Bite Bar & Restaurant, which offers a menu dedicated to the best in hot Indian cuisine. Situated just around the corner from Grill'd Cairns and Bavarian Beerhouse, this local eatery offers a family-friendly indoor and outdoor atmosphere with a tempting choice of authentic Indian food: fish and meat curries, biryani dishes and more than enough accompaniments to send you away full.
Vivaldis Restaurant Cairns
Vivaldis near Cairns Art Gallery is an exquisite dining experience with a fine dining atmosphere that is perfect for romantic dates and celebrations. The eye-catching menu involves carefully prepared seafood and meat entrées and mains with a local and international wine list that isn't to be left ignored. Dine inside or on the balcony with a view overlooking Cairns Esplanade - whichever you prefer, this restaurant's unique ambience completes an unforgettable Cairns dining experience.
Bushfire Flame Grill
Located at the end of Cairns Esplanade, Bushfire Flame Grill offers authentic Brazilian-inspired churrasco cuisine with traditional Australian BBQ in mind - a guaranteed treat for your tastebuds. Made with flame-grilled Australian beef accompanied by fresh tropical herbs and vegetables, the all-you-can-eat churrasco menu promises to send you away with a full stomach, with other alternatives including mouthwatering fish and meat à la carte, decadent churros for dessert and a big breakfast buffet if you stop by in the morning.
Choose from Our Self-Contained Central Cairns Apartments Today
Savour the best places to eat on Cairns Esplanade with us at Coral Towers Holiday Apartments - your ideal stay in Cairns where you can enjoy Cairns to its full in one of our stunning One, Two and Three Bedroom Apartments.

Modern and spacious, our affordable holiday suites give you a comfortable living and dining area, full kitchen and laundry facilities and breathtaking ocean views from your own private balcony. Enjoy air-conditioning and a luxury Queen-sized bed for maximum comfort, and get the most from your holiday with our guest facilities, which include an outdoor swimming pool, a heated spa and access to WiFi.

With Coral Towers Apartments, you'll enjoy everything Cairns has to offer with our prime location on the Esplanade, which places superb restaurants, exciting live entertainment and the best Cairns shopping centres just a stone's throw away. Enjoy the beach within a short drive from our location, and take the chance to explore the beautiful Great Barrier Beef which waits just off the coast.

Save money by booking directly with us - find more information today at Coral Towers Cairns Apartments.